McCabe Feeds General Merchants
Previous
Next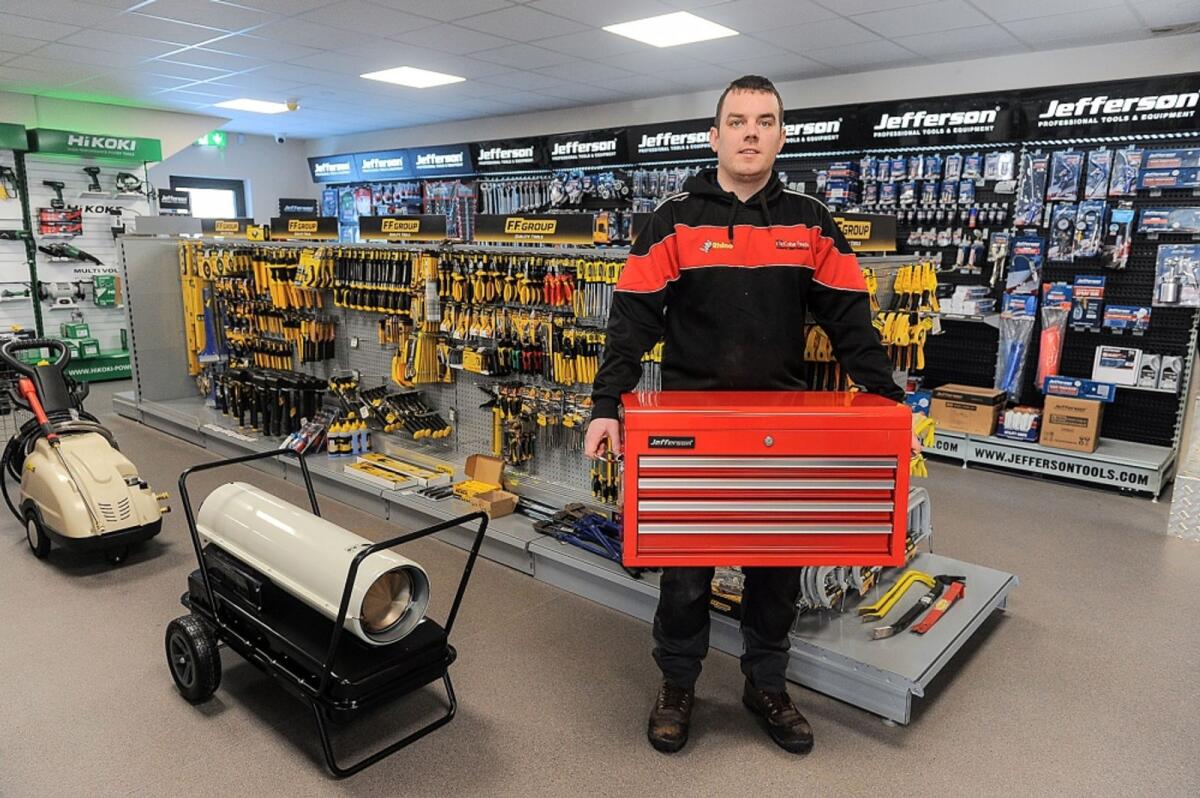 McCabe Feeds General Merchants are set to launch their new Agri-Store with a massive opening weekend, which will run for two days, over March 24 and 25. Reporter MICHAEL KEAVENY caught up with the McCabe's ahead of the special event...
McCabes is a family-run business, which has created employment in the area throughout the years.
Damien outlined the origins of the business: "My parents, Leo and Rosita, formed McCabe's General Merchants in 1996 selling farm supplies such as feed and fertiliser alongside the Grocery shop and Post Office. In 2006, we built a feed mill so we could manufacture our own animal feed, we also built an Agri-store so we could sell agri products and veterinary medicines."
In 2021 the family decided to extend the premises, which involved an expansion to its Agri Store and new warehousing, in order to allow the business to grow. "The most recent phase of the expansion now allows us to stock a more extensive range of products as well as offering customers a better shopping experience," explained Damien.
Increased range of stock
"We had to keep changing with the times. Our last shop was very small and we were quite limited in what we could stock. We now have a much larger footprint, which has allowed us to expand our product range that we can stock in our shop. That includes a larger range of veterinary products, calving and lambing equipment, clothing and footwear, toys, light hardware, and tools and equipment."
Damien's sister Rachael and partner Leanne are also involved with the running of the business and the McCabes employ 25 staff between full and part-time, with an ever growing team.
Online store
"In addition to our premises based in Canningstown, we have also an online store, which began back in 2016," revealed Damien.
He said initially it required a lot of hard work, but proved to be worthwhile in the long run. "When we set up the online store, it was a big challenge. The first three years were tough. It was something we weren't familiar with or used to. The online shop was manually built and very time consuming. We initially only got one or two orders a day, so it was hard to keep going."
However, after changing how the website operates, Damien said that it is now much more efficient.
"In 2019 we changed it to an automatic system; which means everything is now uploaded automatically, which allows everything including feed to be bought online. We were conscious that we had to continue changing with the times and Covid definitely made us appreciate our online store as shopping and buying online became the norm."
Business showcase
The new Agri-Store, which was built on the same premises as the existing shop, will be attended on the Open Days by a variety of local businesses showcasing their products. Some of the businesses include, but not limited to are: Martins' Garage, Bailieborough; Mountview Engineering; SNS Garden Centre; Carroll's Engineering; VMac Silos, as well as Bailieborough gardaí who will be marking property on the day.
"Over the two days we will also be running fantastic promotions and special offers! We will also be joined by various suppliers who will be available for any questions throughout the weekend," added Damien, urging everyone to come along and have a look and enjoy the atmosphere. Suppliers include: Rhino products Ltd, Jefferson, Acravet, Agrihealth, PEL, Forcefield, Mullinahone Co-Op, JFC, Murphy Concrete, Germinal Seeds and lots more. McCabe's advise all their customers and those in the local community to follow them on their social media channels to keep up to date with the latest offers and product ranges.