Would you buy a €30 chicken?
Previous
Next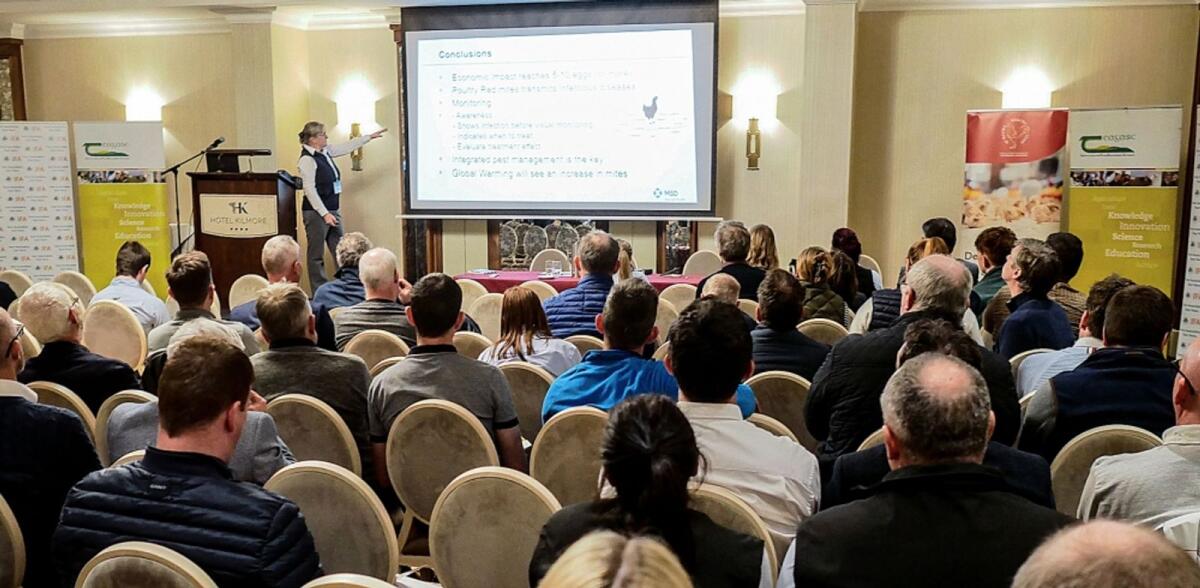 The cost of chicken products could rise to unaffordable levels if certain welfare measures are implemented, it was argued at a recent poultry conference held in Cavan.
Speaking at the Future of The Egg Industry conference held in the Kilmore Hotel Liam Walsh, the director of St David's Poultry - a leading poultry veterinarian company - predicted that EU policies would have a detrimental impact on the Irish poultry industry.
"The biggest worry we have is the European Food Safety Authority,"said Mr Walsh. "They speak about implementing very high welfare standards while reducing stocking density. This is great in theory but if we're going to put some of these things in place it will drive our costs through the roof and lead to an egg that's two or three times more expensive and a chicken on the shelves in supermarkets that is €25-€30. We could price ourselves out of the market."
He emphasised the need to be "economic" in making sectoral decisions.
"There's no point in having one standard for Europe and then turning around and importing everything else we banned from somewhere else, we need to have a source of food from within Europe. We have to be welfare-conscious, but we have to get the balance right. We don't want to kill off the industry entirely."
The conference also focussed on some health issues facing the industry, with bird flu looming large.
"Things like fly control, heat stress, and mite control are big issues but bird flu is a massive worry for anyone involved in the poultry industry. It can have devastating consequences.
"We've been relatively lucky in Ireland, we've had minimal cases of it here compared to other parts of Europe, especially the UK, where it has been a big problem. Biosecurity is very important here. We have to learn from our own mistakes and the mistakes of others to ensure there is minimal disruption here.
Liam said that while diseases and intensive farming are intrinsically linked, this type of farming was vital for ensuring affordable production costs.
"Wherever you have intensive farming you are always going to have problems from a disease point of view, but if you don't have intensity you have high costs.
"It's about managing the difference between something that's organic and something that has high costs. We can't make all of the concessions on welfare then nobody will be able to buy it and we won't be able to survive. Both poultry meat and eggs are a cheap source of quality protein. We want to try and keep it that way."
The event which was organised by Teagasc, the IFA and St David's Poultry also featured a host of speakers from across the industry including representatives from Teagasc, the Department of Agriculture, and private companies such as Trouw Nutrition and MSD on a range of topics including hen development, animal welfare and issues around animal health.