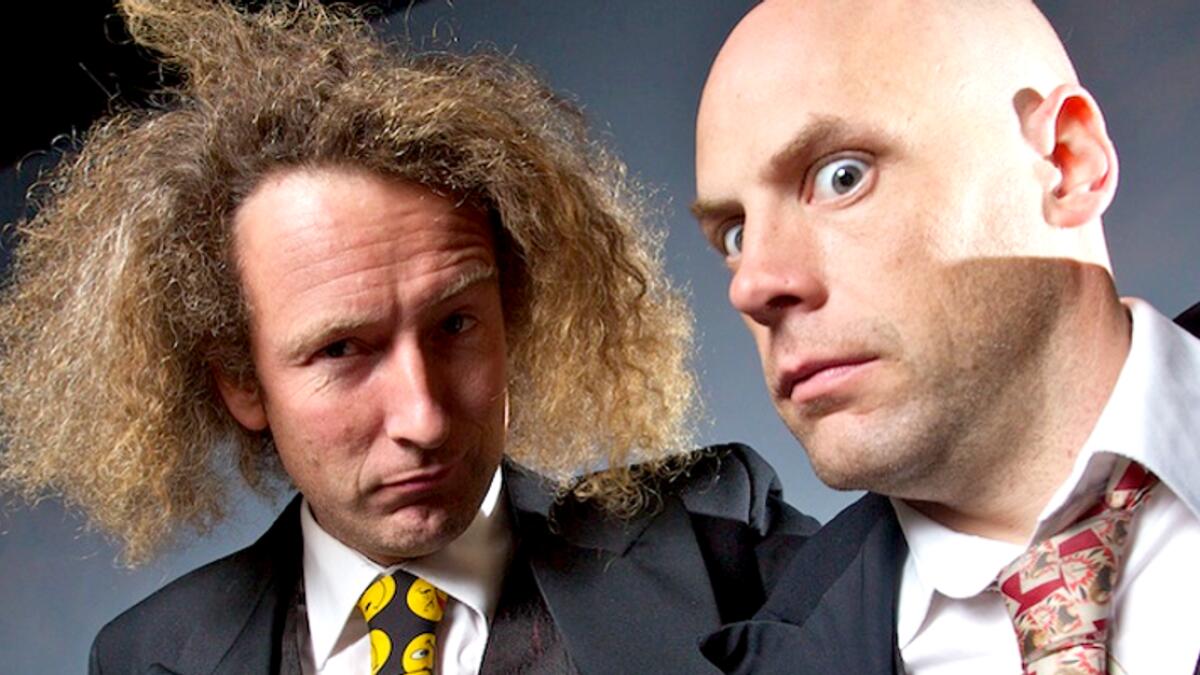 Second day of entertainment at Cavan Arts Festival
Free events all day at Park Life in Con Smith Park
Day two of Cavan Arts Festival's family-friendly fun takes place in Cavan today - and all events all day are absolutely free.
Harmammies gets the Con Smith Park entertainment underway at noon with their choir workshop for Mammies! Come along and be part of a singing workshop for Mothers. Enjoy creating music together and having a fun filled melodious afternoon. You are welcome to bring your baby / toddler with you (Free event).
Then at 1pm the Fanzini Brothers generate the belly laughs. Guido Fanzini has finally managed to demote his brother Ronaldo to a lowly circus roustabout so he can shine as the star of Guido Fanzini's Impossible Circus. But Ronaldo may have other ideas! A circus tale of sibling rivalry, brotherly love and pogo sticks. (Free event).
On Tish, by Síolta Circus takes place from 3pm: In the year 2222 a small but eccentric tribe of noisy, boisterous beings are on the hunt for food, shelter and a bit of craic. As they roam the desolate landscape they create chaos as they go with jaw dropping acrobatics and bagloads of absurdity. Prepare to laugh out loud as they sweep in, set up camp and make themselves at home.
An uplifting whirlwind of a dystopian future, this is an explosive acrobatic show for all ages. (Free event).
At 3:30pm join the wonderful Cavan Sinfonia Orchestra, directed by Sue King, as they woo us with their specially prepared performance for us in our big top tent. Playing classical, popular, and traditional Irish music including Schostakovich, Morricone and Elgar. (Free event)
A surprise reunion of Whiskey You're The Divil take to the Big Top stage at 4:30pm. Whiskey You're The Divil are a rousing, fun-fuelled music group who know how to sing a song the way it should be sang. (Free event)
At any time during the day (12-5pm) you can also call into the Horsebox Theatre to attend a free five-minute concert in this lavish, luxurious, and thoroughly delightful, tiny Victorian theatre (built into a horsebox). Don't miss Bernie and special guests as the world's most intimate classical guitar concert comes to Con Smith Park Cavan.
And finally the Distro Exhibition continues, bringing together a collection of over 70 independent and self-published artists' books with the aim of introducing the practice of artist publishing to rural Ireland.