Blindboy digs out old Cavan 'UFO' record
Irish Folklore Collection.
Podcaster, writer, and artist Blindboy Boatclub has shared a trinket from the Irish folklore collection about an alleged UFO sighting in Cavan from 1939.
Shared on the Rubberbandits social media page, it highlights a story shared with the Irish Folklore Collection by Cissie Leddy from Butlersbridge, titled 'Fairy Lights'.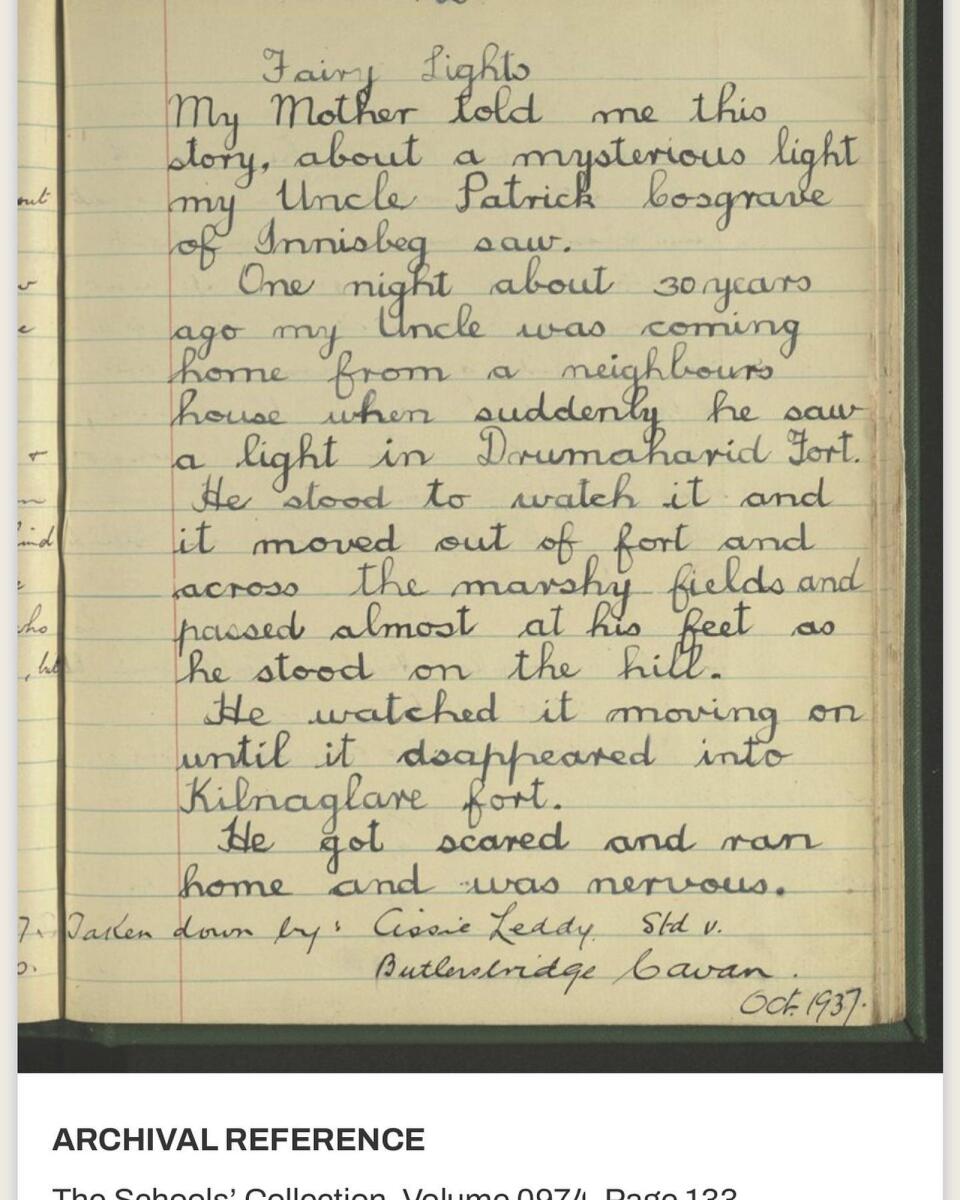 "One of my favourite things to do is trawl through the Irish folklore collection. I just found this UFO sighting from 1939 in Cavan. Except they weren't Aliens or spaceships then, they were Fairy lights," the comedian and social commentator posted.
Cissie Leddy explained that her mother had told her a story about a mysterious light her uncle Patrick Cosgrave of Innisbeg claimed to have witnessed.
'One night about 30 years ago my uncle was coming home from a neighbour's house when suddenly he saw a light in Drumahaird Fort. He stood to watch and it moved out of the fort and across the marshy fields and passed almost at his feet as he stood on the hill. He watched it moving on until it disappeared into Kilnaglare Fort. He got scared and ran home and was nervious'.
The account was transcribed by the member of the collection's volunteer team.
For more folklore from the county visit: HERE