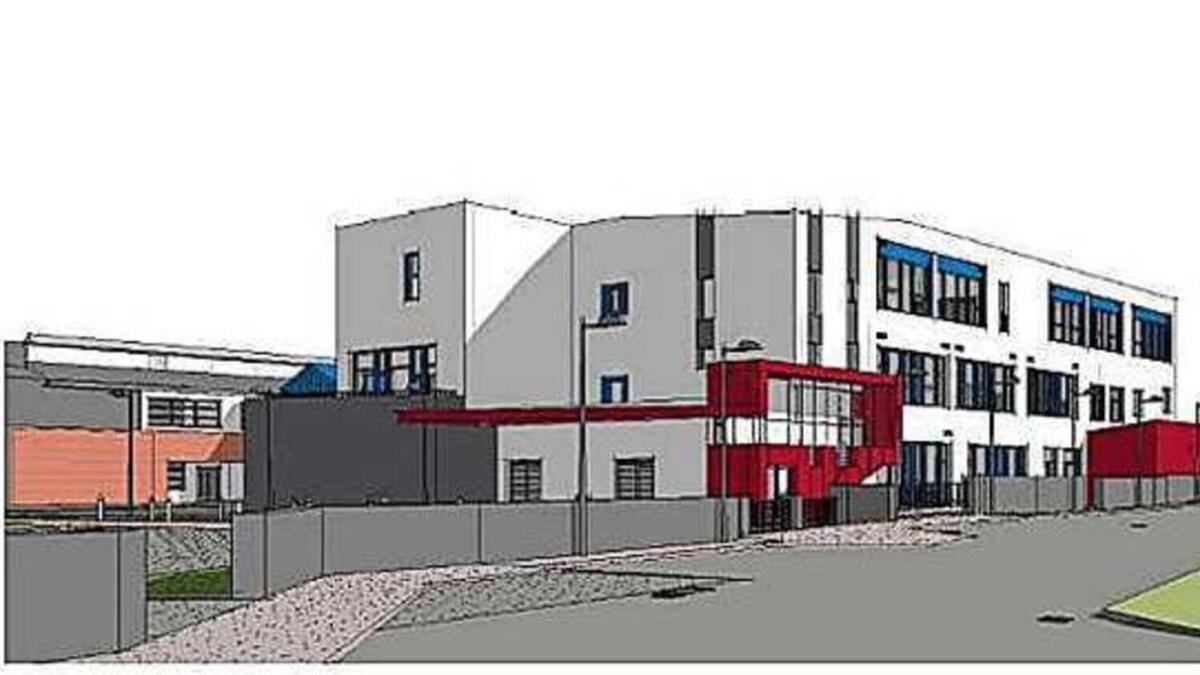 Virginia school extension to start summer 2024
Construction of a new major extension to Virginia College is expected to begin in Summer 2024 after full approval was given by the Department of Education for the project to proceed.
The next step in the process will see Cavan-Monaghan ETB formally apply for planning permission, and providing there are no objections, put the project out to tender thereafter.
The latest update was provided by buildings officer, Bernie Power, to ETB board members when they met at Blacklion's Loughan House for their May monthly meeting.
It's envisaged that nine new general classrooms, two Special Education Training (SET) rooms, three science labs, two prep areas, and a four-classroom Special Education Needs (SEN) base will be provided.
It follows an earlier meeting between ETB officials and school Board of Management members where all were briefed on the plans and shown a model scale design of the development being proposed for the site.
On top of that Ms Power confirmed that an application had been submitted for new temporary accommodation under the SEN framework for the school.
Meanwhile, funding has been secured to carry out fire safety works at the Virginia seconary school.
With three new extensions over the years, the most recent was opened in 2012 by then Minister for Education and Skills, Ruairi Quinn.
Virginia's enrolment has grown to close to 750 students.
The latest developments were welcomed by ETB board member and Aontú councillor Sarah O'Reilly who described the plans for the proposed extension as "very impressive".
She also commended the work of the ETB, in conjunction with the architectural team appointed for making use of the "tight space" available, and acknowledged also the input from the committee of the Virginia Show Centre.
"I was blown away by the design," she told her fellow ETB board members. "The teachers and students deserve this beautiful school."
Fine Gael's Madeleine Argue said the news would be a "great boost" for Virginia Town, while Fianna Fail's Clifford Kelly noted that people were "quick to give out about the government", but challenged them to take a closer look at the level of investment taking place in schools across the two counties.
"Never has the level of such investment take place in the two counties before," he stated.
His comments were supported by Fine Gael's Aidan Campbell who put the total value of investment at over €100 million, said: "You have to give credit where credit is due."
Fellow board member Joe McGrath stated it was "quality expenditure" also.
Responding to the enthusiastic praise, Dr Fiona McGrath thanked the Virginia Board of Management, college staff, and ETB members for their "support and commitment".
"Your support is vital," she told them.