Fannin inspires Masters to dramatic win over Sligo
Gaelic Masters Challenge Cup final
Cavan 0-14
Sligo 1-10
Kevin Egan at St Croan's
While the Cavan players gathered around with their families to celebrate yet another entry into the Gaelic Masters roll of honour, Keith Fannin was gathering his belongings and making a quick exit, bound for Killygarry.
The Drumgoon man had Intermediate Championship football against Templeport on his mind, and with the sweat still rolling off his brow and his gear bundled up in his arms, he simply had more worlds to conquer.
It didn't work out as he might have planned in the Athletic Grounds, but in West Roscommon, he left an indelible mark, as his mercurial display was the central ingredient in Cavan's memorable one-point win over Sligo.
His best work was done in the first half, when he kicked five wonderful points from play to help the Breffni men into an 0-9 to 0-6 interval lead.
Cavan were by far the better side in that opening period, and a huge amount of that was down to the complete control exerted by the half-back line, particularly Shane McAnarney, who was a dominant influence on play throughout.
Sligo had to pick away from the fringes, and while Ian Rossiter and Peter Lyons kept them in the game with good scores, they didn't have Fannin's ability to make magic and simply pop up with a good score, effortlessly executed.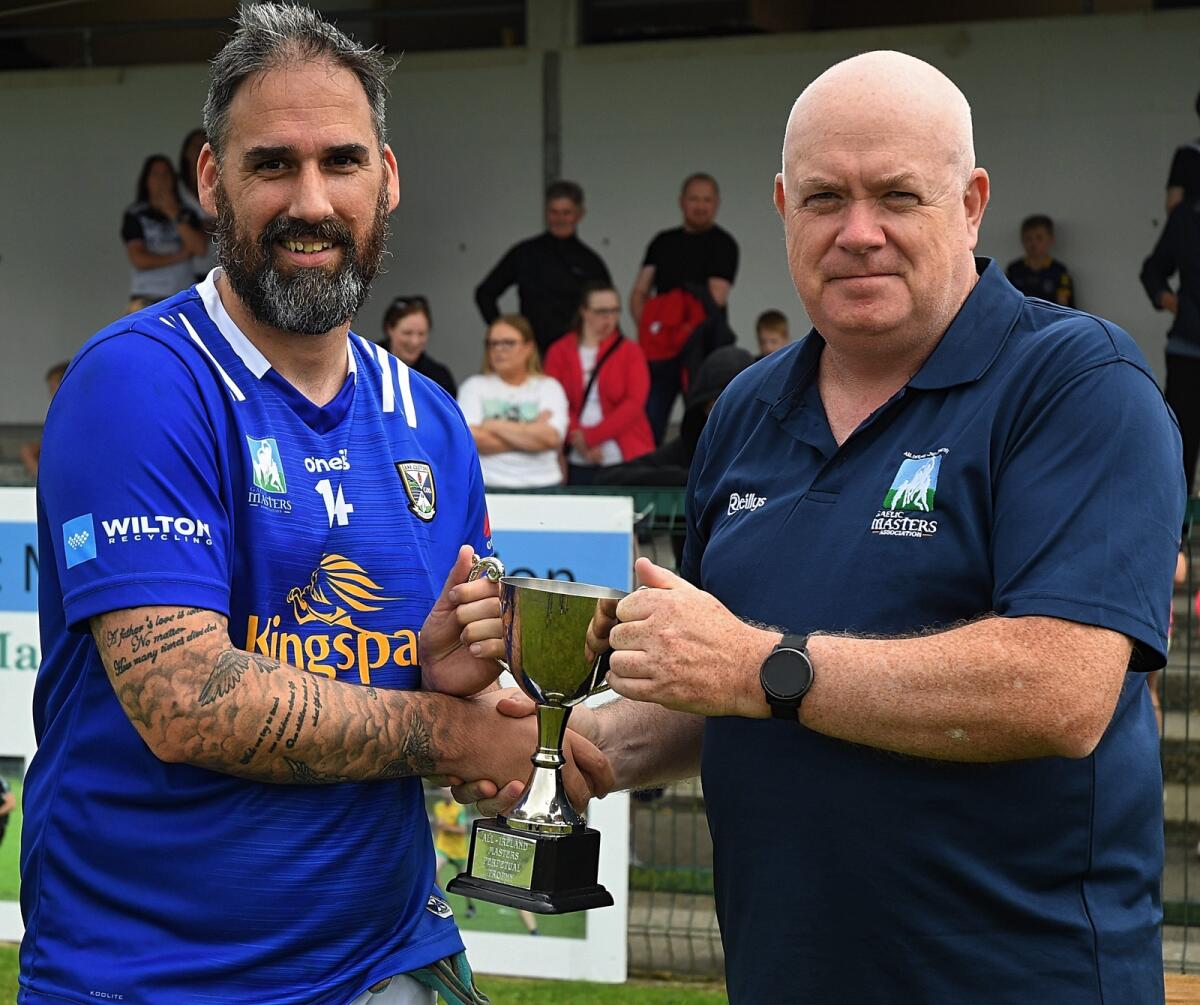 Once the half-time whistle blew, manager Noel McPhilips and his selectors could have been forgiven for considering the option of letting their star man get a head start on beating the traffic at that stage. There was a deceptively strong breeze blowing down the ground, set to favour the men in blue for the second half hour, and that should have been enough to allow Cavan to play the ball a bit longer, ideally to bring Declan Beard and Michael McGovern into the game a bit more in the full-forward positions.
Sure enough, Beard kicked things off after half-time with a stylish 'dummy right, kick left' score that would grace any occasion, but all of a sudden, there was to be a serious twist in the tale of this game. Sligo found their rhythm and took control of the tie, and were it not for some goal-saving heroics from Gareth Corrigan – aided by Sligo full forward Peter Lyons, who managed to somehow block a goalbound shot from his own colleague inside the small square – Cavan could have been all at sea going into the closing moments. Three times it looked as if a Sligo goal was certain, but Corrigan (twice) and then Lyons somehow kept the ball from crossing the whitewash.
Nonetheless, pressure continued to mount and it was Paddy Gormley of Sligo who found the net for the game's only goal with six minutes to play to level proceedings, 0-13 to 1-10. Regardless of your allegiance at this stage, it was the Connacht county who looked like the more likely winners. Johnny Martyn, still plying his trade at senior level with St. Mary's, was wreaking havoc from midfield, while Karol O'Neill was thriving in the half-forward line.
Time for Fannin to re-emerge from his relatively subdued state for the majority of the second half. The line from Thanos in the Avengers: Age of Ultron movie – "Fine, I'll do it myself" has become something of a meme online, usually attached to short clips of sporting heroes simply taking control of a situation and winning a game thanks to the combination of incredible talent, and sheer force of will.
One can only assume that Fannin's final play of this game will get that treatment on Tiktok and Whatsapp this week, as he took a pass from Colm Reilly with 55 metres between himself and the Sligo goal. He duly burst past two tacklers and then split the uprights with an immaculate left footed strike to give Cavan a vital, and final, lead.
It wasn't that Sligo didn't have the chance to retrieve the situation; they simply didn't have the ability to make sure they made it count. They mounted one last attack, showed good patience patience and judgement, and eventually engineered exactly the type of chance that they would have wished to create, in the hands of one of the players that would have been at the head of their wish-list to take it on.
The ball was worked to Lyons, some 30 metres out from goal and perhaps ten metres to the left of the post, an ideal position for a right-footed kicker. His strike sailed into the clouds and flew agonisingly close to the far post, to the point that when the umpire stepped forward, the crowd waited with baited breath, utterly unsure as to whether he was about to stretch his arms out, or wave the effort wide.
It was the latter, and that was all she wrote. The final whistle blew, the Cavan crowd roared, the Cavan players danced, and Keith Fannin slipped away quietly, moving on to his next mission.
Scorers - Cavan: K Fannin 0-7 (0-1f), M McGovern 0-2, C Reilly, M Doherty, S McAnarney, D Beard, A Brady 0-1 each.
Sligo: I Rossiter 0-6 (0-4f), P Gormley 1-0, P Lyons 0-2, D Cawley 0-1, J Martyn 0-1.
Cavan: Gareth Corrigan; Daithí Neary, Stephen Tighe, Kevin Donohoe; Philip Monaghan, Shane McAnarney, Barry Balfe; Fergal Maguire, Mick Doherty; Anthony Brady, Seánie Farrelly, Keith Fannin; Colm Reilly, Declan Beard, Michael McGovern.
Interchange players used: Thomas Leonard, Barry Balfe, Shane Mulligan, Barry McGovern, Shane Dillon, Barry McGovern
Sligo: Darren Kearns; Brendan Tierney, Ross Donovan, Damien Kelly; Pa Murphy, Colin Neary, Kevin Gallagher; Shane Dunne, Johnny Martyn; Declan Cawley, Ian Rossiter, Aaron Nicholson; Kieran Kilgannon, Peter Lyons, Karl Hannon.
Interchange players used: Karol O'Neill, Brian Óg Murphy, Trevor Sweeney, John McGowan, Paddy Gormley, Alan Bowens
Referee: Brendan Healy (Roscommon)
Man of the Match: Keith Fannin (Cavan)