Black Friday Bonanza: Explore Ireland's Online Retail Wonders!
Are you excited to discover incredible bargains?
Explore our handpicked selection of Black Friday offers from leading Irish online stores, tailored to enhance your shopping experience! Whether it's the sparkling jewelry from The Night Sky, the elegant home furnishings from Casey's or Homeline, or the alluring beauty products at SOSU Cosmetics, our list caters to diverse tastes and needs.
Immerse yourself in these fantastic savings and uncover the ideal presents for your family, friends, or even a treat for yourself. Enjoy your shopping adventure and relish in the excitement of finding great deals!
The Night Sky
If you're looking for a truly special gift this Christmas, then look no further than the unique gifts offered by The Night Sky. Create a custom star map based on any moment in time significant to you or your giftee. Choose a date, time and location for a personalised star map print or add their birth constellation or moon phase to beautiful custom jewellery, made to order. Get 30% off Jewellery and 20% off Prints when you use the code 'BESTGIFT'.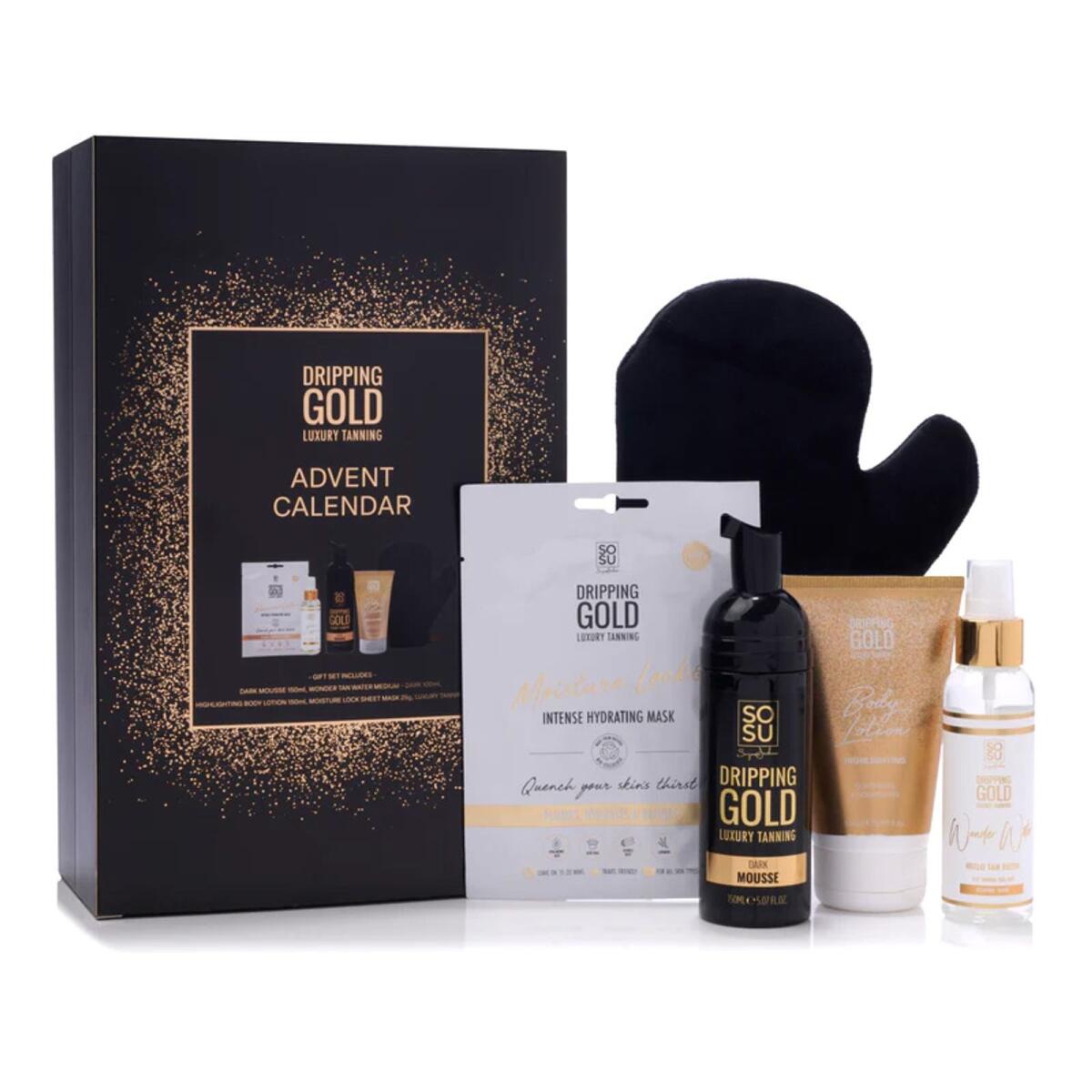 SOSU Cosmetics
Discover amazing deals on makeup and tanning products from Irish beauty brand SOSU Cosmetics and Dripping Gold. Running from the 20th until the 27th of November, you'll find surprise deals throughout Black Friday week with huge discounts of up to 50% off. Head to their online shop to find exclusive beauty offers or sign up to their newsletter before the 20th to be the first to find out.
Matt Britton
Transform any room in your home with high-end luxury rugs crafted to perfection by Matt Britton. Experience unparalleled customization with a 20% discount on all rugs created on their online custom rug builder for a week when ordered online, starting on Black Friday.
Shaws
Irish department store Shaws have their Black Friday event running from Tuesday 22nd Nov to Cyber Monday 28th November. Offers will include: 20% off across all departments including in season products and up to 50% off selected lines.
Caseys Furniture
If you're looking to revamp and refresh your interior design with some luxurious furniture and home decor pieces, then you're in luck! Casey's Furniture has some fantastic deals on this Black Friday, including 10% off rugs and home accessories. From rugs and lamps to cushions and many other steals, take a look at these furniture deals before they're gone!
Woodies
We're all homemakers this Christmas with Woodies. For all your Christmas decoration needs be sure to take a look at the Woodie's mega deals, for Christmas Trees, lights and the whole works for your festive home! Get 30% off now.
Homeline Furniture
Ireland's leading online furniture store Homeline Furniture has 10% off everything across their ranges which includes bedroom, living room, dining room, kid's beds and much more for a limited time.
Wolfgang Reforest
Gift trees, not things this Christmas! If you're concerned about the environmental impact of Black Friday, why not make it a 'Green Friday' instead and plant a native Irish tree with Wolfgang Reforest? You can help Wolfgang's mission to reforest Ireland and restore some of its biodiversity by having a tree planted on your or a loved one's behalf.
Find out more about their mission and how you can get involved here.
Bannon Jewellers
Bannon Jewellers will have great offers across a wide range of leading brands in-store and online with discounts on jewellery and selected watches.
Midleton Distillery Collection
This Black Friday, you can shop premium Irish whiskeys from the Cork-based distillery and get a free gift on minimum orders above €75. Explore exclusive offers - from collector's gems to must-have classics, there's a whiskey here for every enthusiast.
McCauley Pharmacy
McCauley Pharmacy's Black Friday sale covers a wide variety of sections including electronics, beauty, skincare and fragrance products, offering some of the best deals of the year with up to 55% off.
McElhinneys
McElhinneys are offering discounts across Fashion and Footwear for women, men and kids. Also special offers on Homeware, Beauty and Accessories.
Be quick if you want to snap up these bargains. The deals are for a limited time only and while stocks last.