End of year celebrations for Cavan Community Games
Previous
Next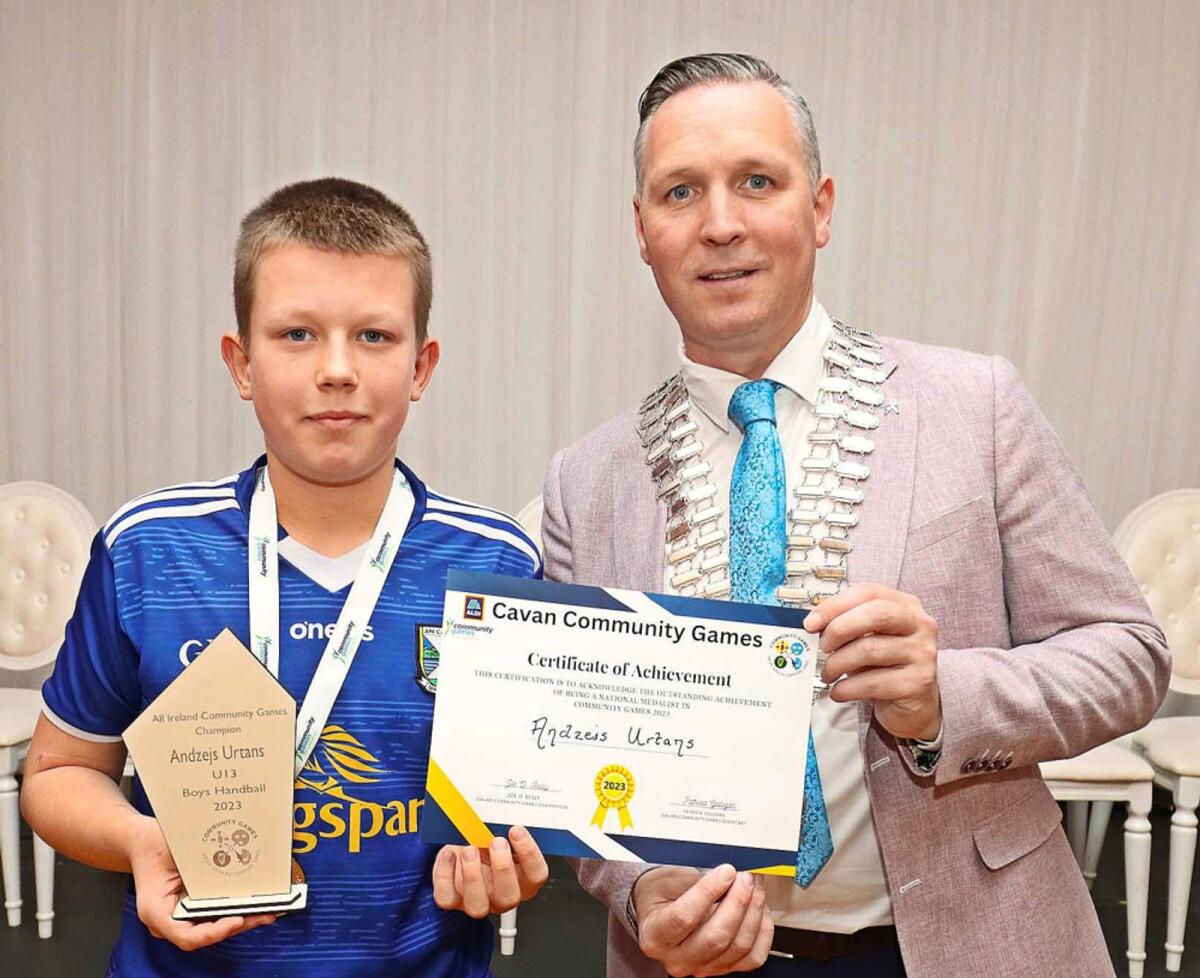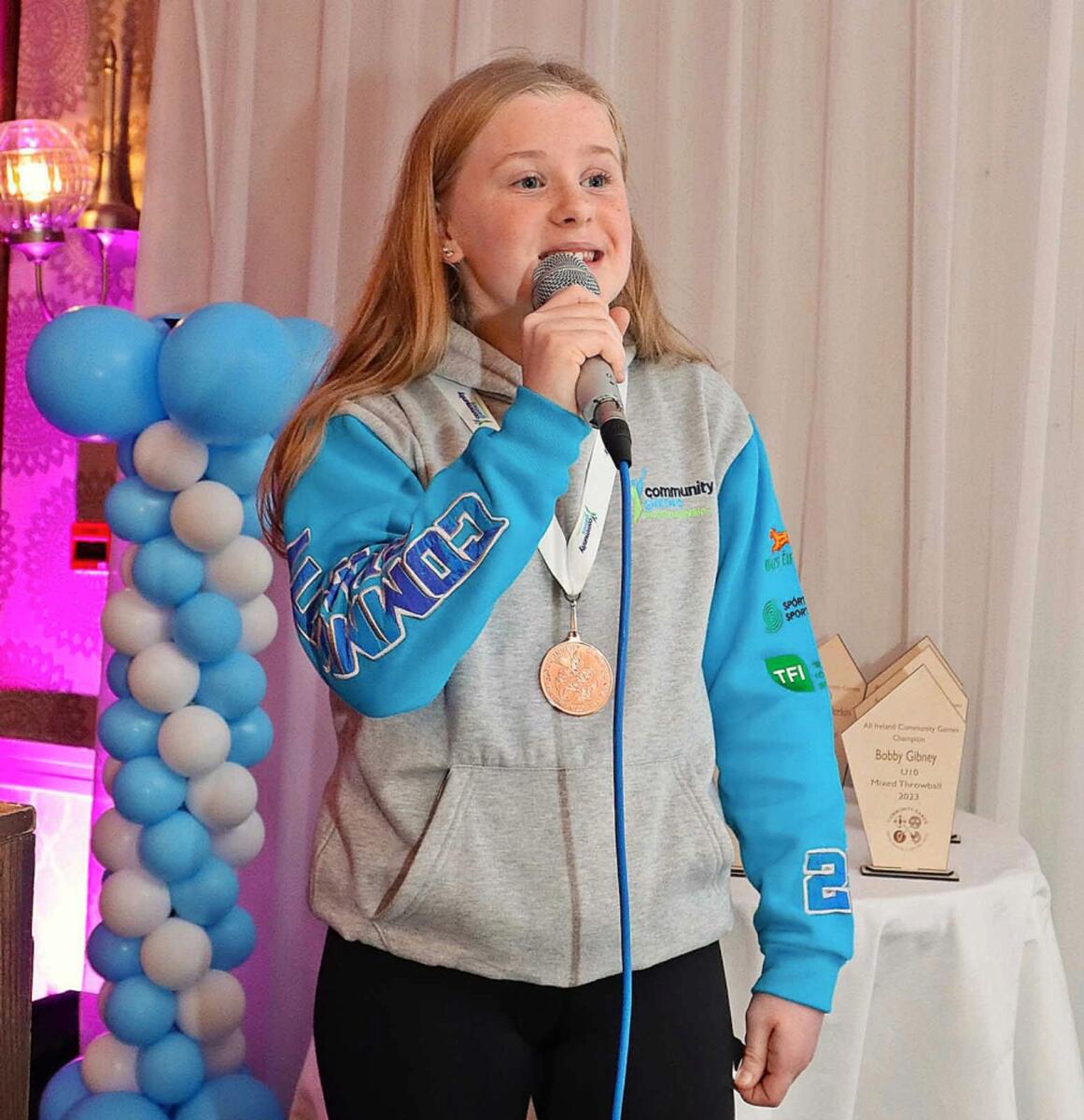 Cavan Crystal Hotel hosted a Cavan Community Games end of year celebration evening last Sunday, November 12.
Welcoming everyone, chairperson Joe O'Reilly complimenting all involved in another successful year before handing over to Cllr Shane P. O'Reilly who acted as MC for the evening. A minute's silence was help to remember one of Cavan Community Games' most valuable stalwarts, the late Rose Mary O'Reilly, who served as county secretary for 37 years.
Cathaoirleach Philip Brady was also on hand to present all recipients on the evening as they were called out for certificates of achievement.
First up were the national fourth place medal recipients for disciplines including swimming, cycling, athletics, solo singing, model making, badminton, soccer, rounders, chess, indoor soccer and tag rugby. Clodagh Monaghan, who came 4th nationally in an extremely tough u12 solo singing competition, wowed the crowd with her rendition of 'Good Morning Baltimore'.
Next, bronze medal recipients were honoured for achievements in drama, handball, dance, marathon, and rounders; while silver medalists were acknowledged in swimming, model making, gymnastics, mixed distance relay and girls GAA.
There were 12 Cavan participants crowned All-Ireland Champions over the course of the year, each receiving a personalized wooden keepsake. Andzejz Urtans and Teagan Rhea Clerkin both claimed gold in U13 boys and girls handball competitions respectively.
Dylan O'Reilly from Lurgan, although in a different age group and distance than last year, was crowned national champion for the second year in a row.
Miks O' Flaherty claimed a swimming gold medal for the U14 backstroke; whilst Mark Kearns, having won bronze for marathon earlier in the year, capped off his year with National Gold in the 1500m.
Final recipients to be recognised on the night were the U10 mixed throwball team from Erne Valley. Throwball was a new competition introduced this year and the 'super seven' combination of Aoife Harten, Clíona Galligan, Lauren Reilly, Sarah Madden, Bobby Gibney, Louis Fitzsimons and Rían O'Reilly from Erne Valley entered the history books to be crowned the first ever All-Ireland U10 Throwball Champions.
The talented drama crew from ACK - Róisín Duignan, Ellen Creegan, Darragh Geoghegan, Tomás Duignan, Tom Creegan and Aodhán Duignan showcased their drama 'You Can Teach an Old Dog New Tricks' , which was composed by some of the cast, before food was served to all participants.