Turning the lens on wildlife
Previous
Next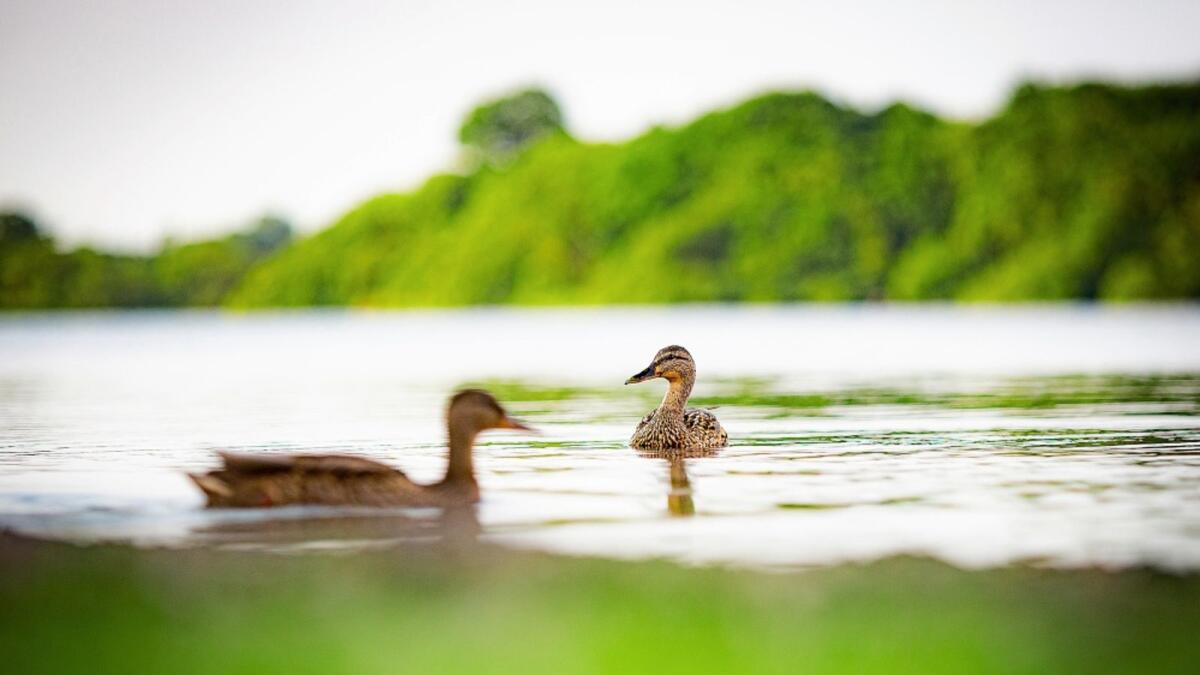 Hu O'Reilly is back with his popular series 'Chasing the Magical 365' in his quest to photograph and catalogue all of Cavan's reputed 365 lakes...
We are lucky that County Cavan has many natural and unspoiled places to discover. Wherever in the county we live, we are usually close to a countryside beauty spot.
It's frequently said the Covid lockdowns have brought many people closer to nature and to their surrounds. More people are going for walks and discovering the outdoor environments within their locality, and many have more time to appreciate it. We have had the opportunity to pause and take in our natural surroundings and its flora and fauna.
Over 168,000 records of wildlife sightings were submitted through Ireland's Citizen Science Portal in 2020 by members of the public, which shows an amazing level of recorder effort.
While photographing Cavan's lakes over the past 15 months, I too have personally reconnected with nature in a way that I hadn't for many years. It has been an enjoyable, rewarding, and educational experience.
Part of the challenge I gave myself when photographing the lakes was to try to show how people and wildlife interact with the lakes.
I often found myself on the side of a lake photographing ducks, swans, or other birds. Other times, especially on early morning shoots, the sound of birds and wildlife would fill the air.
One such occasion came while photographing Lough Oughter on an early morning. In the darkness, I was surrounded by a beautiful chorus of bird songs along the lakeshore. Spring is an excellent time of the year to experience this when birds are busy trying to establish breeding territories.
The wetland geography of County Cavan is ideal for swans and many other regularly occurring waterbirds. Lough Oughter for example is home to three per cent of the total European population of migrant whooper swans in the winter season, which is one of the primary reasons it is designated Special Protected Area under the EU Birds Directive.
Whooper Swans are one of three species of swan that can be found in Ireland. Mute Swan are our most common and resident species, whilst the less well-known Whooper and Bewick Swans are winter visitors and often referred to as wild swans. Swans are an interesting and photogenic bird, and I have photographed many, including on Mullagh Lake, Dromore Lough, Lough Sheelin, and Lough Oughter. So graceful and serene, it is no surprise these birds have always been portrayed as maidens and youths under enchantment in centuries-old legends.
I received a message from a friend who lives near White Lough, just west of Cootehill, to tell me about a pair of swans and their cygnets, and that they would make a good photograph. Due to the lockdown, it was several months before I could visit the lake and the cygnets were several months old and almost fully grown when I got to photograph them.
Swans generally mate for life. Typically, cygnets hatch in June or July and stay on the lake with their parents until around six months old.
I made a few trips to Lough Ramor as there is a nice waterfront area in Virginia. On many visits, I encountered a group of ducks who hang out near the shore. They were good to photograph as they are not afraid of people being nearby and are quite photogenic.
Ducks can be divided into two main groups: those that feed on the surface of the water, sometimes called 'dabbling ducks', such as mallard and teal, and those that dive underwater to catch their food, such as tufted duck. They have a broad-ranging diet with some species being almost totally vegetarian while others are mainly fish eaters.
Another bird I photographed was a coot on Green Lough near Cavan town in December. The old saying, "As bald as a coot" is a direct reference to the appearance of this bird which has a white forehead and bill that starkly contrast with its grey body and black head. Coots are widespread breeders across Ireland whose populations are increased by a winter influx of migrants. Breeding territories are known to be fiercely defended by coots and would not be afraid to charge intruders of any size.
Angling
Apart from the birdlife, County Cavan also boasts internationally renowned fishing lakes. On the shores of Lough Sheelin a few weeks ago, I met a fisherman from Carrickmacross who had come to fish on the lake.
"This is one of the best lakes in Europe for brown trout", he told me. It was May and the mayfly were on the lake – which made it the perfect time to fish for trout. Interestingly, the name 'mayfly' is actually misleading because flies in this group can appear throughout the year. At one time they were called dayflies due to some of the species having an adult lifespan of just a single day. The common name comes from the habit of one species, which emerges as adults when the mayflower or hawthorn is in bloom.
Last winter I met two anglers on Lough Ramor fishing for pike. They travelled from Navan and Glangevlin in West Cavan to fish for the day. It was a cold winter's day but the lads were quite content to brave the damp cold air "You get big pike in this lake in the winter!"
Pike are an impressive looking predatory fish with elongated streamlined muscular bodies, pointed heads with a large mouth packed full of strong teeth. National tourism earnings from pike angling were estimated to be around €750 million pre-covid, emphasising what an important asset coarse fishing, and all angling, is to the local economy.
I photographed heron on Dromore Lough, Lough Sillan, and Carrafin Lough. The heron is noted for its patience and skill as a hunter, as it stands tall and erect for hours before suddenly attacking its prey with its stabbing beak. In rural Ireland, the heron is more often called the crane, but as the crane has been extinct in Ireland for three centuries, it is almost certain that the heron is the bird that is actually meant.
Happily there have been reports earlier this year of a pair of cranes attempting to breed at wetland sites in the midlands.
Who knows, perhaps before long this large wetland bird will return to Co. Cavan's countryside once more.
Precious
One thing is for sure – for our lakeland and other wetland biodiversity to thrive, we need to look after these precious ecosystems. While understanding what is affecting our catchments and waterbodies can help us manage them, experience from projects in Ireland and around the world has shown that local community involvement is one of the keys to long-term success. I have found the website www.catchments.ie an excellent resource for learning more about the science and stories of our water catchments, especially those in County Cavan. It's well worth checking out.
For further information on the biodiversity which can be found in your local area, lake or waterways, visit www.biodiversityIreland.ie.
If birds are your area of interest, find out how to get involved in surveys and monitoring schemes in the Cavan area by heading to www.birdwatchireland.ie.
I was fortunate to have some people involved in local nature and conservation reach out to me to help me identify some of this wildlife and to give me more information about it.
A special thanks to Heather Bothwell, Tom Broe at Birdwatch Ireland, and Ben Malone with the Local Authority Waters Programme for the insights on wildlife they have provided, which have greatly improved my understanding of the wildlife in Cavan. I would also like to thank some other people who helped with this part of the project: Tony, Christine, Martin, Seanóg, Phil, Pauric and Philip.
County Cavan is an area with an abundance of wildlife and hopefully, people will continue to discover it in the months and years ahead. There is so much to explore in the local countryside and a lot to learn about the wildlife all around us.
YOU MIGHT ALSO ENJOY: